June 2, 2021
Introducing NYC Ferry x Revel
The Ultimate Ease for your Commute!
Our new partnership with Revel allows you to book your connection directly from the NYC Ferry app.
Book within the app and save $5 on your ride with Revel! Download the NYC Ferry app to get started.
How to request a Revel from the NYC Ferry app:
Type in your destination to receive your route options. Select your route option. If your route requires more than a five-minute walk, the Revel "Moped" option will appear on your screen. Select "Moped" and start your journey!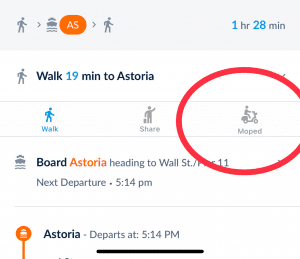 Getting to and from the NYC Ferry landing is now as easy as 1, 2, 3.