April 23, 2021
NYC Ferry is celebrating #FerryEarthWeek all week long by volunteering across the five boroughs. Our 'All Hands On Deck' initiative connects NYC Ferry crew with local organizations and neighborhood residents to participate in eco-friendly activities, community clean-ups, and beautification projects to expand NYC Ferry's positive impact in the communities we serve.
In light of the COVID-19 pandemic, this year's Earth Week activities were spread across five days for small, socially-distanced, outdoor volunteer activities in each borough.
In Manhattan, NYC Ferry crew joined the Stanley M. Isaacs Neighborhood Center and local residents for a community clean-up and litter collection. Stanley M. Isaacs Neighborhood Center is a non-profit, multi-service organization focusing primarily on the needs of children and low-income families, out-of-school and out-of-work youth, and aging New Yorkers including isolated and homebound elderly neighbors.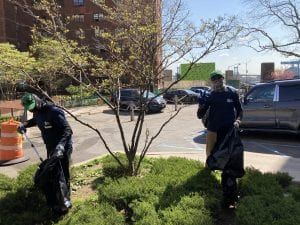 On Staten Island, crew members partnered with the Forest Avenue Business Improvement District, the Staten Island Business Outreach Center (SIBOC), and local residents to clean and beautify flower beds along the local small business corridor while educating local residents about the upcoming launch of the NYC Ferry St. George route. The Forest Avenue BID was formed in 2004 to support businesses and has played a key role in maintaining a clean, safe and inviting environment for its community. SIBOC offers business support services to small business owners and entrepreneurs throughout Staten Island.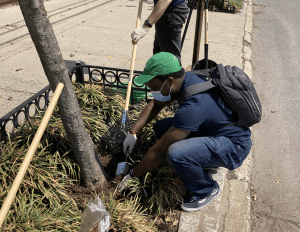 In The Bronx, NYC Ferry crew partnered with NYC Parks for a park clean-up and litter pick-up across Soundview Park.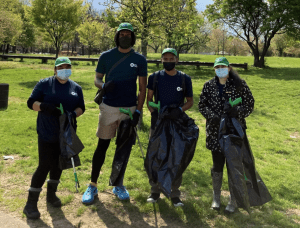 In Brooklyn, crew members joined the Fort Greene Park Conservancy to clean and mulch tree beds surrounding the park. The Fort Greene Park Conservancy partners with the City of New York and NYC Parks to steward, fundraise, and advocate for Fort Greene Park.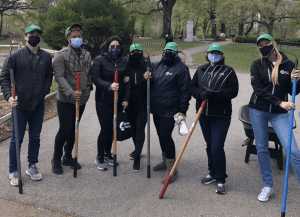 In Queens, NYC Ferry Crew participated in Partnerships for Parks' volunteer event, It's My Park at Queensbridge Park. Partnerships for Parks (PfP) is an innovative joint program of City Parks Foundation and NYC Parks. Their public-private program supports and champions a growing network of leaders caring and advocating for neighborhood parks and green spaces.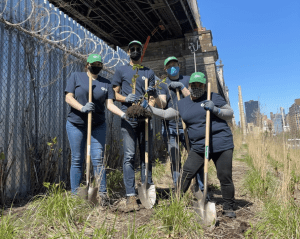 Thank you to everyone that participated in this year's Earth Week events, and thank you to the many community organizations and local residents that made #FerryEarthWeek a success!