August 25, 2021
The first NYC Ferry route from Staten Island launched on Monday, Aug 23, 2021.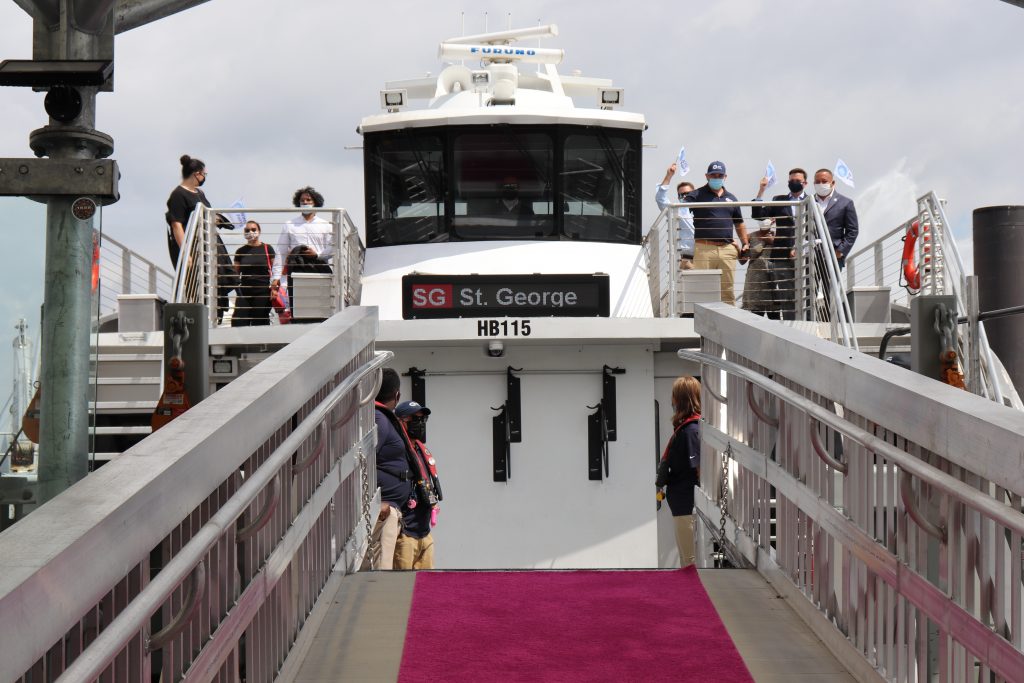 For many Staten Islanders, commuting to the West side of Manhattan just got a little easier. The new St. George route will connect Staten Islanders to Battery Park City in 18 minutes and Midtown West in just 35 minutes with scenic views along the way.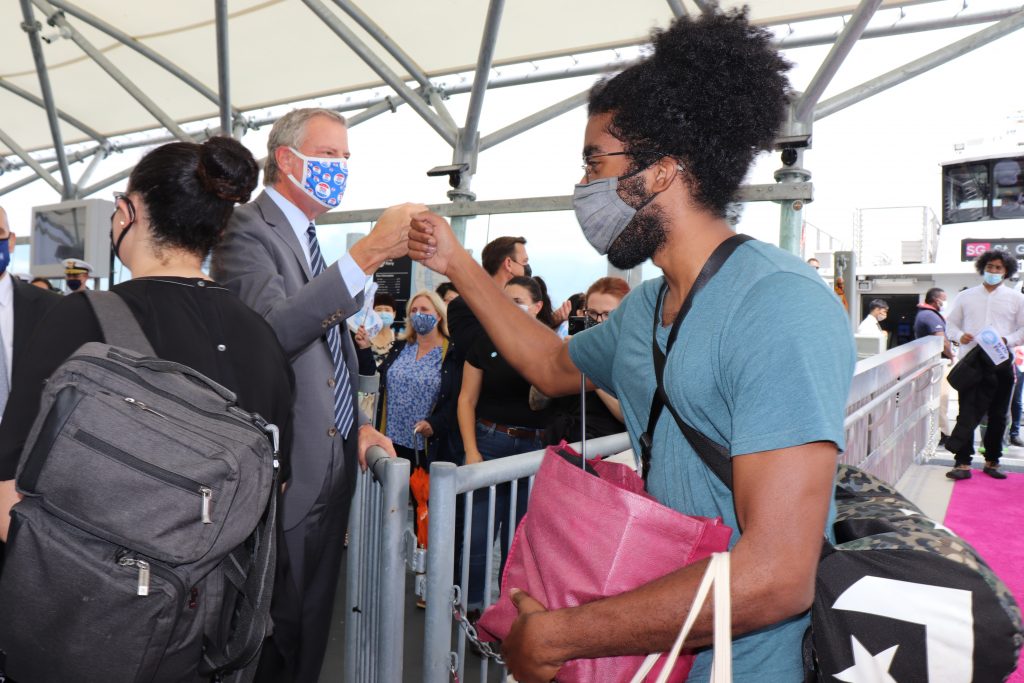 The launch of the route kicked off with an opening ceremony held at the St. George landing. The sun poked through the edge of tropical storm Henri just in time for the arrival of 'Dream Boat', the NYC Ferry Vessel named by a second-grade class at P.S. 65 in Staten Island.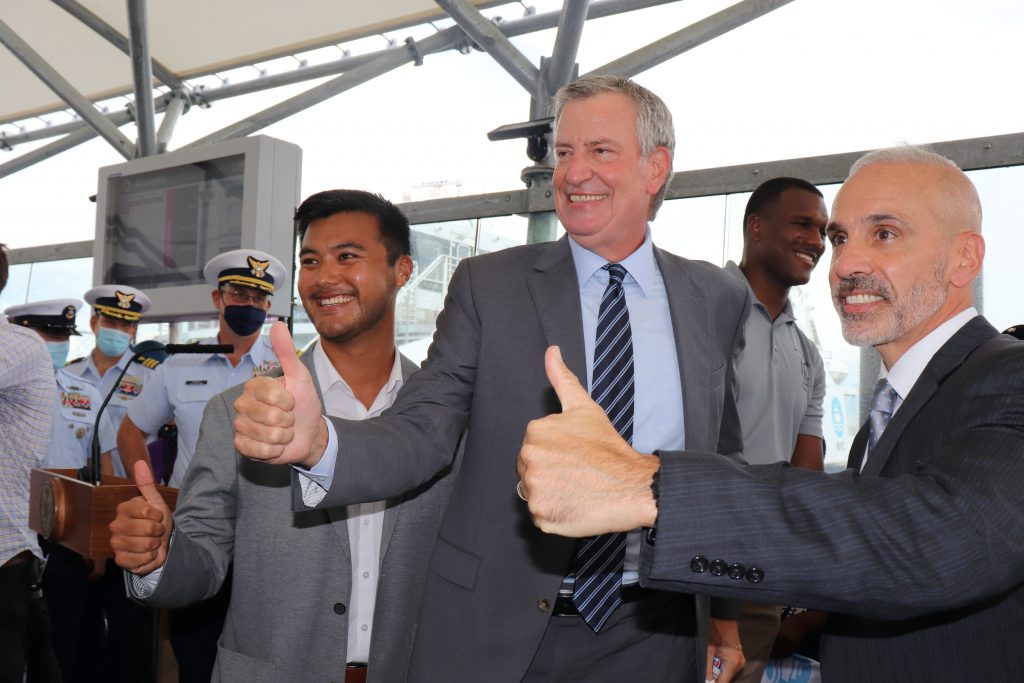 James Wong, Executive Director of NYC Ferry division at EDC led attendees, including members of the community, into the ceremony. Followed by Mayor de Blasio, Borough President James Oddo, and Councilwoman Debi Rose delivering remarks in celebration of the launch.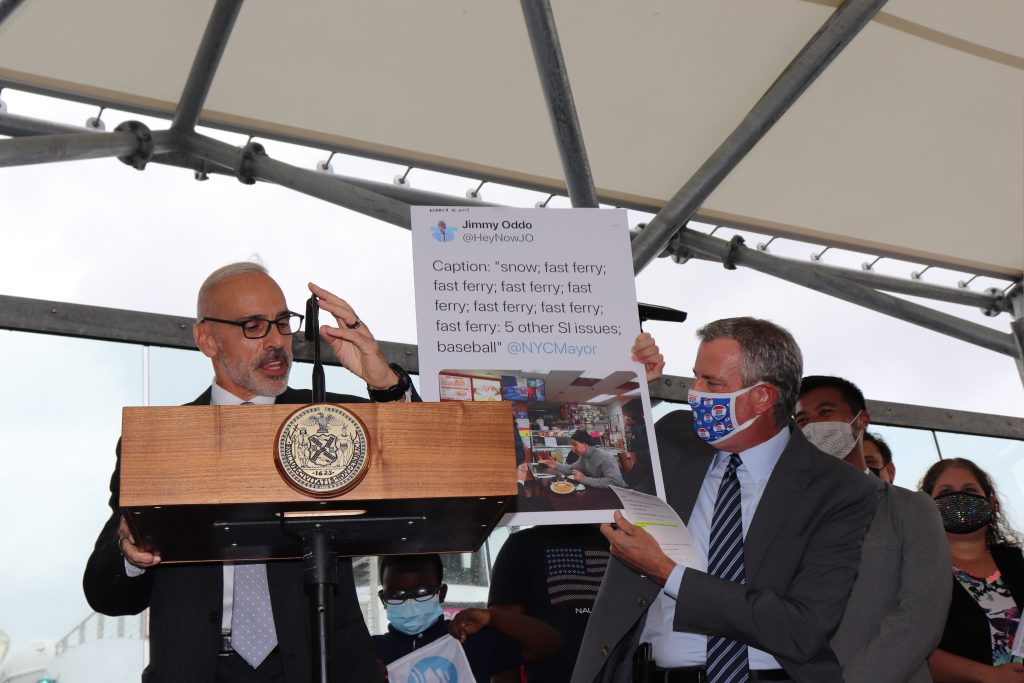 "We all know that one of the great icons of this city is the Staten Island Ferry, but we also know that Staten Islanders deserve more," de Blasio said. "This is going to make life so much better, so much easier for so many Staten Islanders."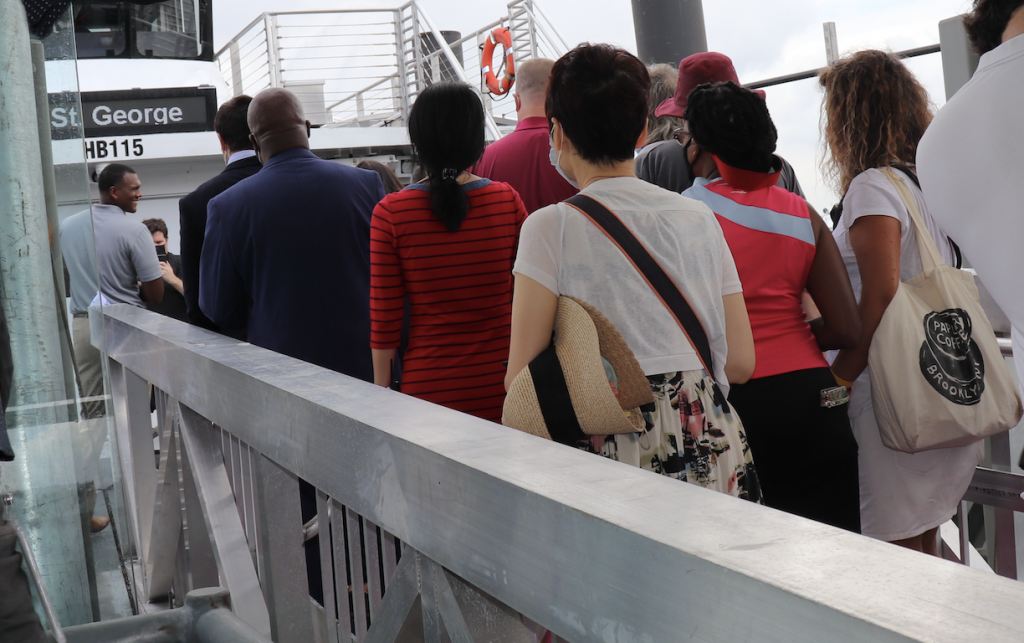 After the ceremony, all attendees were invited to take a ride on the new route, sailing on toward Manhattan as the clouds parted and sunlight shone on the iconic city skyline. The day commenced with stops in Battery Park City, Midtown West, and a scenic ride back to St. George.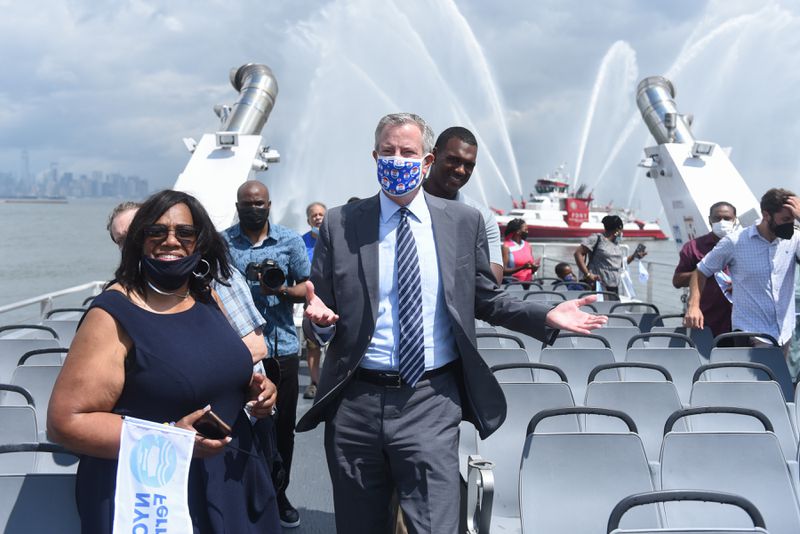 (Photo: Michael Appleton)
The speakers of Monday's event said it best:
"This is the beginning of a really robust, fast ferry system on Staten Island. You are helping the lives of Staten Islanders, you are returning time to them, and I very much appreciate it."
-Borough President James Oddo
"Today is a good news day for New York City commuters, we have a beautiful, natural harbor and I'm so glad to see we're using it as a main source of transportation."
-Councilwoman Debi Rose